Profile

anam cara
King Ianto's Coffee Club. Join it for everlasting peace and damn fine coffee.
Free Account
Created on 2009-05-01 04:11:48 (#144559), last updated 2017-01-03 (37 weeks ago)
9,185 comments received, 9 comments posted
1,557 Journal Entries, 266 Tags, 22 Memories, 5 Icons

About

Mini Bio
"Welcome. And congratulations. I am delighted that you could make it. Getting here wasn't easy, I know. In fact, I suspect it was a little tougher than you realize.

To begin with, for you to be here now trillions of drifting atoms had somehow to assemble in an intricate and intriguingly obliging manner to create you. It's an arrangement so specialized and particular that it has never been tried before and will only exist this once."
- A Short History of Nearly Everything by Bill Bryson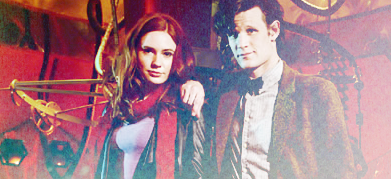 about;
spacemonkeyluvn. 25. libra/ox. rabid fangirl. slasher. tv addict. san franciscan. ucsc alumna - archaeology. slug.

tv/fandoms; heroes. ncis. house. boston legal. mythbusters. smallville. scrubs. sg1. sga. psych. the dresden files. the simpsons. family guy. futurama. torchwood. doctor who. life on mars. the boondock saints. the mighty boosh. starsky & hutch. star trek. jeeves & wooster. sherlock holmes. red dwarf. drake & josh. lotr. the sentinel. tmnt. the x-files. spaced. hot fuzz. junjou romantica. death note. the middleman. merlin. zombie-loan. hanazakari no kimitachi e. coffee prince. tokyo majin. soul eater. jonas. white collar. community.

otps;jack/daniel. kirk/spock. hiroki/nowaki. choi han kyul/go eun chan. holmes/watson. peter/neal. l/light. lassiter/shawn. connor/murphy. master/doctor. sam/gene. harry/bob. peter/nathan. mulder/scully. nick/danny. drake/josh. jim/blair. raph/leo. house/wilson. starsky/hutch. jack/ianto. vince/howard. jeeves/wooster. rimmer/lister. quinn/maggie. tom/b'elanna. clark/lex. denny/alan. brian/stewie. hercules/iolaus. bert/ernie. mckay/sheppard. frodo/sam. merry/pippin. reba/brock. merlin/arthur. chika/shito. kyouichi/tatsuma. soul/maka.

platonic!otps; shawn/gus. middleman/wendy watson. alan/denny. j.d./turk.

rps; joe/nick. drake/josh. noel/julian. fry/laurie. pegg/frost. matt/karen.

in this journal; icons. squeeing. rambling. pictures. real life. school. work. youtube. slash.ikuta toma.


resource post
my icons
my moodthemes

My graphics journal -
warpedinside
'where there is ruin, there is hope for a treasure'
~rumi

You can also find me on:

Dreamwidth - http://spacemonkeyluvn.dreamwidth.org/profile
GreatestJournal - http://spacemonkeyluvn.greatestjournal.com/
InsaneJournal - http://spacemonkeyluvn.insanejournal.com/
Vox - http://spacemonkeyluvn.vox.com/
Twitter - http://twitter.com/spacemonkeyluvn

Last.fm - http://www.last.fm/user/spacemonkeyluvn/

SHOW YOUR SUPPORT!!!

Support love.



layout by
artphilia; moodtheme by
ponchogoblins

Connect

People
[View Entries]

Communities
[View entries]

Member Of (5):

Subscriptions (9):

Administrator Of (0)

Feeds
[View Entries]

Subscriptions (0)

Linking
To link to this user, copy this code:
On Dreamwidth:
Elsewhere: